BAJA 1000 COMBO
INCLUDED (SNORKEL, LUNCH AND COOKING CLASS)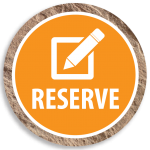 $120 USD per Person
Trip Description
Taking in all of the many beautiful sights that Cozumel has to offer all from the seat of a unique island vehicle results in a one of a kind tour on which you will be able to enjoy all you could possibly ask of our beautiful island paradise
Adventure from the seat of our vehicles which are designed for competition and are at your disposition for this tour. We also have added automatic transmission so that you don't have to worry about shifting and can focus more on the sights!!
Drive and enjoy both the off-road and highway on the islands coastal roadway
Incredible views and scenery
In-depth history about the amazing Mayan Culture
Lunch
Guided snorkel in one of the best spots of the island
An exclusive class of food that will captivate you with the unique and one of a kind flavors
All of this will make your 4.0 hour duration fly by! Because we all know time flies when you are having fun!
That's right all of this and more are what you can expect to find on this tour which breaks with the traditional Cozumel Island tours!!
---
Reservation Information
Mandatory: Driver's license, No medical conditions (Back or Neck problems, not allowed for pregnant). Minimum age 7 years
Trip Includes:
Off Roading
Guided Snorkel (30 minutes)
Lunch (Tacos Buffet)
Water and sodas during the tour
Tequila Tour
Cooking Class
Two daily departures. 8:30 starting 9:00 and 12:30 starting 13:00
Pickup Information
Hotels north and downtown:
8:30 AM, starting 9:00 AM
12:30 PM, starting 1:00 PM
Must be at HOOTERS RESTAURANT
South Area Hotels:
8:30 AM, starting 9:00 AM
12:30 PM, starting 1:00 PM
Must be at PLAYA UVAS
*Pick up in your resort if you group are 4 passengers or more*